Katalog českých a slovenských Arma výtvorů
grazyboy
grazyboy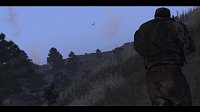 Your task as a leader of British SF team is to take out a communication tower and before the CSAT will figure out what is going on, grab an enemy informant and get out of there.
Multiple objectives
Covert operation with stealh gameplay
Singleplayer mission with focus on immersion
No addons needed
My first mission for ArmA 3. Liked the mission? Please Rate it.
Any feedback welcome. Too short/long? Too easy/hard? Something broken? Any changes needed?
Made and tested on Stable build, but should work on Dev build too.
Special thanks goes to Shuko, for some of his really helpful scripts.